Learning Center Program for Students with Autism & Developmental Disabilities
Ages 3-22
The Learning Center classrooms within the Autism and Developmental Disabilities continuum are designed to meet the needs of students with Autism Spectrum Disorder, intellectual impairments, and communication disorders.  Enrollment is open to all students who benefit from an integrated, eclectic approach that includes Applied Behavioral Analysis (ABA) techniques, such as Discrete Trial Teaching and Behavior Support Plans, Picture Exchange Communication Systems, and a total  communication approach.  The goal of these programs is to enhance academics, communication and social skills, behavioral regulation, self-care, vocational, and play/leisure skills.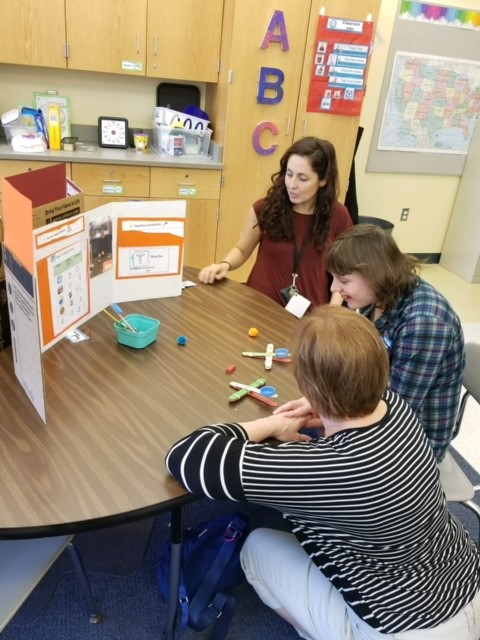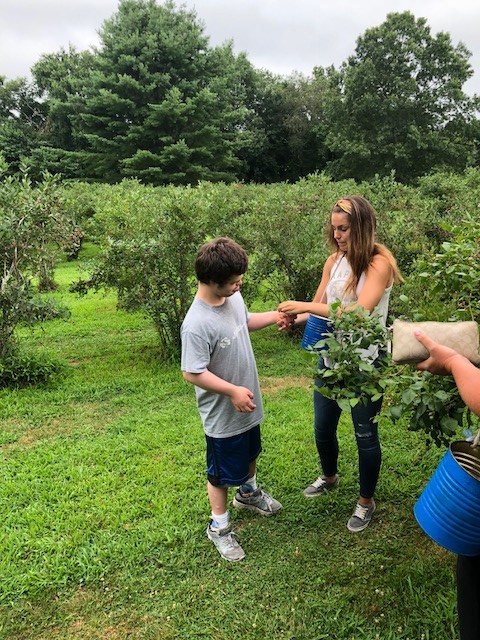 Learning Center Program for Students with Autism and Developmental Disabilities (ages 3-22)
Instruction, aligned with the Massachusetts Curriculum Frameworks, is provided to students at their instructional level and follows a monthly thematic format (Unique Learning System Curriculum). 
An MCAS Assessment is completed by the classroom teacher; typically in the form of an MCAS-Alternate portfolio documenting the student's progress over the year.  
An ABA Specialist is an ongoing member of the classroom team.  Home/school behavioral support and consultation is available and provided through a team approach that utilizes the skills of the specialist most familiar with the area of need; for example, the occupational therapist may work with the behavioral specialist and teacher to develop routines for dressing and bathing.  Parent  training in ABA for the home is also available through North River Collaborative's BCES Program when recommend by the Team.  
Classroom locations within public schools provide students access to inclusive opportunities in order to help facilitate academic and social skills development.
The Program Includes:
Behavior supports, Occupational Therapy, Speech & Language Pathology, Physical Therapy, Vision and Orientation & Mobility services, Music Therapy, Swimming program, a summer program
Assessment and instruction in the most effective means of non-verbal and verbal communication including, but not limited to, assistive technology, augmentative communication devices and/or adapted switches, photographs, line drawings, and representation objects
Work systems based on Structured Teaching strategies and pre-vocational curriculum
Instruction in self-care skills including self-feeding, toileting, and dressing
Supervised and planned inclusive opportunities with typically developing peers
Supervised community-based work experiences
Community-based field trips to complement monthly thematic units and enhance development of recreational activities (e.g. ACCESS Sailing program, bowling)
Location
North River Collaborative
198 Spring St.
Rockland, MA 02370